Printronix P8000 Zero Tear Line Matrix Printer
Printronix P8000 Zero Tear Line Matrix Printer
Printronix P8000 Zero Tear Line Matrix Printer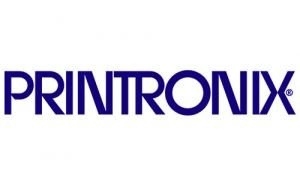 Printronix P8000 Zero Tear is a specialized cartridge line matrix printer designed for businesses using multi-part and serialized documents that require print on demand, single form tear-off usability. The Zero-Tear functionality allows users to eliminate forms waste and reduce operating costs. Through its unique tractor configuration, the Zero Tear (ZT) models push single or multi-part media through the hammer bank and eject it up to the tear bar upon job completion.
Print speed: 500 to 2,000 lines per minute
Flexible Design. Printronix modified its industry-leading line matrix technology to address evolving user requirements.
Sheet metal promotes increased durability and quieter acoustics
Adaptable Functionality. The P8000ZT Cartridge series adapts to almost any supply-chain or back-office environment.
More models to fit your unique requirements including the enclosed pedestal, quiet cabinet and new tabletop model
USB 2.0 and Serial connectivity included as standard features. Parallel and Ethernet available as options.
PowerPrint™ delivers improved print clarity and print darkness on multi-part forms by increasing impact energy. PowerPrint is a standard feature on P8000 printers with a 1,000 line-per- minute print speed.
Manageable Savings. The P8000ZT Cartridge is a smart purchase.
New backward-compatible cartridge ribbon reduces inventory management cost and eliminates ordering and installation confusion
New remote diagnostics let you monitor functionality anywhere
New energy efficiency technology lowers idle power consumption and boosts operating efficiency