TSC PEX-1000 Series Print Engine
TSC PEX-1000 Series Print Engine
TSC PEX-1000 Series Print Engine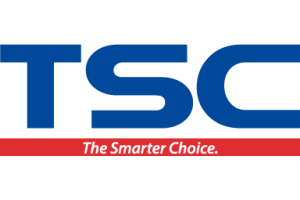 "Thermal Smart Control" print technology produces cleanest, high quality barcodes
Heavy duty die-cast aluminum design
Faster print speed – up to 18 ips
Intuitive 3.5″ color LCD with 6-button menus
Available in 203 dpi, 300 dpi and 600 dpi resolutions
512 MB Flash and 512 MB SDRAM memory
600 meter ribbon capacity
TSPL-EZD firmware for plug-n-play ease
TSC Print Engine: Faster, Reliable, Programmable
TSC's Innovative Print Engine is easy to use, easy to integrate, and easy to service
TSC's innovative PEX-1000 Series print engine incorporates a robust die cast construction designed for years of reliability, ease of use, and cost-conscious serviceability. The PEX-1000 Series combines a precision print mechanism with high performance electronics to produce labels at up to 18 inches per second, the fastest in its class. In addition, the PEX-1000 Series supports 203, 300 and 600 dpi resolutions for all your label formatting needs.
Designed for ease of integration, the PEX-1000 Series features a bolt-compatible construction with a commonly used GPIO interface and an easy to use color display. The PEX-1000 Series offers simple integration into both new and existing label application installations. It is ideal for manufacturing and logistic applications where high speed and high demand label printing is required.
Rugged Design 
Rugged design with die-casting structure ensures stable media path for outstanding print quality and accuracy and the powerful peel-off capability fits various label width, particularly for small label.
High Performance
PEX-1000 Series can print high quality labels at fastest speeds up to 18 inches per second on the market. With the high precision label positioning, it can print smallest 5 mm height label. It offers multiple connectivity including USB, GPIO, parallel, serial, Ethernet, USB host and optional 802.11 a/b/g/n wireless and Bluetooth 4.0 module.
Exceptional Usability
PEX-1000 Series supports 3.5″ user-friendly intuitive color display and front-side USB host for one-step update on label format and firmware.
Ease of Maintenance
With rear-side drawer design, users can access quickly for maintenance. Its modularized media drive system supports an easy replacement.
Extensive Compatibility
Complying with industry standard, PEX-1000 Series is designed to simple integration that can easily install in your current print and apply environment.
Powerful Internal Programming Tools
In addition to being designed for ultimate compatibility with existing installations, the PEX-1000 features all the power of TSC's innovative TSPL-EZD firmware. The firmware supports out-of-the-box compatibility with the ZPL and DPL label languages used in many print and apply applications. In addition, the TSPL programming language can be used to take any datastream from multiple sources, capture the needed data fields and insert them into label output. These powerful onboard programming tools can replace the need for additional computer hardware, saving thousands of dollars.
APPLICATIONS
Manufacturing

Automotive
Food and Beverage

Warehouse & Logistics

Pallet Labeling
Carton Shipping

Healthcare